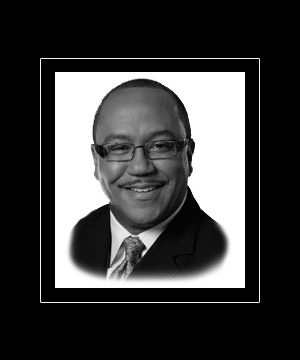 Don Carson
Chairman of the Board
With over twenty years experience in startup business model creation, enterprise corporation strategic alliances, vertical market analysis and corporate mindshare global expansion best practices, Mr. Carson brings a plethora of knowledge to Carvechi as Chief Executive Officer. Don has such an extensive list of accolades it is hard to summarize them here.
Don recognized that the expansion and global growth of any company typically relies on a well rounded skill set that that is listed above in conjunction with extensive working knowledge of government funding, GSA scheduling and Venture Capital extraction processes. Mr. Carson specializes in bringing companies into the eyes of funding organizations.
Prior to joining Carvechi, Don was circling the globe on many occasions with Carvechi President, Scott Jay Ringle, working on joint projects with companies like IBM's Tivoli Software division, Compuware, BayNetworks and 3Com. In addition, Mr. Carson branched off into the multi-billion dollar staffing industry to gain market share for mega corporations like Robert Half International and Spherion. Don also founded and gained VC funding for Carvechi and 724 Solutions (formerly TANTAU Software).
Mr. Carson received his BA and MBA at Boise State University with a discipline in Marketing.
Don has attained the following technology certifications:
CCDS, CCNA (Cisco Certified Network Associate )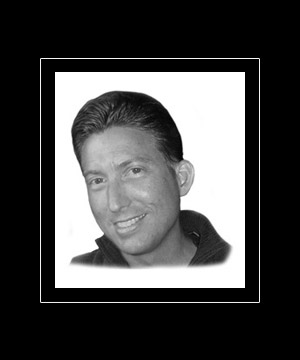 Scott Jay Ringle
Co-Founder / President
As the visionary co-founder and President of Carvechi, Scott's list of accolades is extensive. Capturing your ever-evolving target market and driving them to action is the result of effective influence via the deployment of contemporary digital marketing strategies. Scott Jay is the Online Visionary Executive that has the requisite experience to fashion a fully integrated, cutting-edge Web Marketing model for any vertical. Scott is the "go-to-guy" for your online business development solutions, with over eighteen years in the trenches of the IT industry. Prior to co-founding Carvechi, Scott Jay was circling the globe providing executive level web technology design solutions, systems engineering core technology training and synergistic strategic alliances for companies such as Cisco Systems, Nortel, Alteon Web Systems, AirWave Wireless, 3Com, Radware, F5 Networks, Compuware and BitDefender.
Scott Jay is an expert in the field of Web Technologies and Online Marketing, and if you ask Scott, he will tell you he is an educator who believes in aligning people and technology to create a powerful combination that exceeds even the highest revenue growth goals. Scott has analyzed hundreds of businesses, spanning a multitude of industries, and has designed and implemented countless successful market focused business plans. Each of Scott Jay's projects are methodically analyzed for the purpose of presenting the client with a state-of-the-art, concise presentation that satiates and frequently exceeds established client expectations.
Scott's enthusiasm is contagious, and his encyclopedic knowledge of the Digital Marketing & Web Technologies industry, coupled with his innate ability to maximize upon shifts in marketing trends, is unmatched as he has witnessed Web 2.0 marketing manifest itself from concept to necessity. Scott Jay measures the success of your digital marketing campaign in ROI (Return On Influence), the contemporary unit of evaluating the success of a dynamic Online Marketing campaign. Scott Jay has taught over 4,000 entrepreneurs how to utilize Online Marketing strategies to work for them in ways that increased web traffic and converted browsers into customers.
Mr. Ringle received his BA at San Diego State University in Marketing & Financial Services with a Minor in Marine Biology.
Scott has attained the following technology certifications:
CCDS, CCNA, CCNP Instructor
(Cisco Certified Network Professional Instructor)
Google AdWords Certified
Google Analytics Certified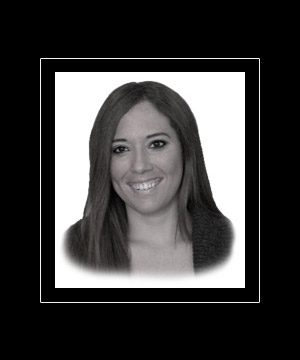 Brookes L. Ringle
Chief Operations Officer
Co-founding Carvechi was second nature to Mrs. Ringle, with her enterprise level knowledge of the digital marketing, web technology and software development industry. Brookes oversees the day-to-day operations of our multi-tier conglomerate. Specializing in Total Quality Management Best Practices she ensures extreme precision with regard to product launches, project management, software implementation and resource delegation.
Mrs. Ringle plays an integral part in our organization's overall strategy and mission statement, as well as aligns personnel with company core objectives.
Performance level evaluations that measure efficiency versus effectiveness are yet another powerful attribute Brookes possesses.
Her mindset is one of the cornerstones of our entire operation. Prior to co-founding Carvechi, Brookes deployed her unique management style with companies such as David Systems, Bay Networks, Satellite Labs and several Silicon Valley start-ups.
Brookes attended Loyola Marymount University in Los Angeles with a discipline in Psychology and Computer Engineering.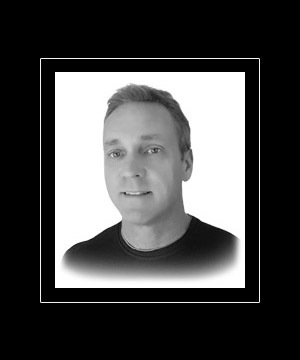 Doug Guthrie
Sr. Vice President / Interactive Design
With over 20 years of business experience and managing people and projects, Doug brings a wealth of knowledge, expertise and innovation to the design team at Carvechi. Doug oversees a talented group of individuals that work together as a team to bring our clients designs that not only appeal to the eye, but more importantly convert sales. Our websites are designed to be easy to navigate and keep visitors informed and interested. At Carvechi we believe that there's nothing worse than a website where you can't find what you are looking for.
Doug was interested in graphic design even before we all knew what the internet was. Once he discovered website design and coding, he was hooked. With many years of sales, people management and business development under his belt, he furthered his education and returned to school to earn a degree as an Internet Professional. His designs and expert coding earned his portfolio "Best of Show" among his graduating class. Designing and coding websites is not only his area of expertise, but more importantly his passion.
Driven – that's the best way to describe Doug's leadership and the way he pursues perfection. We pride ourselves on delivering top-notch designs to all our clients, big and small.
The New York native is a graduate of Kent State University where he earned his Bachelors degree in Business Administration, with a major in marketing and has a degree in web design and development from Kennesaw State University. He has lived in the metro Atlanta area for the past 16 years and added video filming and editing to his resume while working independently for various media production companies.